Can't find Database.ini - WinPatrol setup failure


Using F-Secure? For some reason F-Secure appears to be blocking our setup program. There is no conflict with WinPatrol itself but to run our install program F-Secure users will need to disable the "DeepGuard" options to run the WinPatrol setup. Once installed you may re-enabled "DeepGuard".


Still a problem? If you still can't run the setup program and you already have WinPatrol installed, you can download just those files which have changed. Download and Unzip www.winpatrol.com/winpatrol.zip and copy the files to your WinPatrol folder.
Why don't I get my PLUS Info?
On the Options tab, there is a new check box that says ďAllow PLUS data collectionĒ. This feature is not support by all systems. If you checked this box you might want to uncheck it.

Weíve also found that many registry cleaner programs remove the WinPatrol Name/Code information. When you click on the WinPatrol PLUS tab, do you see your name and code?

When you press the PLUS Info button or Free Info button WinPatrol passes the address of a web page that should be loaded. Typically, Windows will look up the location of your default browser and connect you to the internet via that browser. If you've recently installed a browser enhancement program and then Uninstalled we've seen cases where the removal does not restore the default browser back to its pre-install settings. This problem will affect other programs besides WinPatrol so it's important to restore your default browser settings. One program other users have recommended to fix this problem is called "DefaultBrowser" by Ramesh SRINIVASAN
What is the difference between WinPatrol and WinPatrol Explorer?
WinPatrol is split into two components to provide the best possible performance.

WinPatrol.exe is the small component which monitors for changes on your system. This is the program which displays the little Scotty in the taskbar and remains running in the background at all times.

When you double click on the little Scotty icon it launches our main tabbed interface or WinPatrol Explorer (WinPatrolEx.exe). The program provides the main interface and allows you to review all your various programs. When you click on "Close", this program is removed from memory so only the smallest required portion of WinPatrol is running.
I can't view my Firefox cookies

Unfortunately Firefox needs to be closed to view your cookies and use the checkbox removal method in WinPatrol. Firefox locks the cookies file so other applications can open it. I'm working on a better way to handle this issue and my efforts to support Firefox users will continue.
One of our fans has created a help file with more information on Firefox cookies and especially modifying the cookie folder if Scotty isnít able to find the cookie file. While I continue to work on better solutions this page might be of interest. http://winpatrolhelp.blogspot.com/2009/10/winpatrol-2010-and-firefox-cookies.html
WinPatrol doesn't report if I change the HOSTs file
Host files are also handed differently in the newest WinPatrol. We frequently ran into conflicts with other security programs that monitored the host file. Itís one of the rare conflicts weíve had with other security related programs. It resulted in a cycle or alerts that didnít make for a good user experience.
The new WinPatrol will detect if other programs are monitoring the HOST file including UAC levels. Scotty will give priority over to the other program that user has running to prevent a never ending loop of alerts.
I keep getting Repeating messages about my HOST file change
Typically this behavior occurs if you have another program which is also monitoring the HOSTS file and is doing so by creating backups and restoring them. This would explain the frequent messages. If you're using another program that also monitors the HOSTs file having both programs doing is redundant. I would suggest turning off HOSTs monitoring on either WinPatrol or your other program..

To disable HOST monitoring click on the Options tab in WinPatrol. On this page you'll see a check box in front of the text "Warn if changes are made to my Internet HOSTs file..". Uncheck this box or on newer versions set the Patrol Time to 0. This will stop Scotty from checking the HOSTs file.

If you're interested in more information on hosts file we recommend the following site. http://accs-net.com/hosts/what_is_hosts.html

To see how some other AntiSpyware programs may use it see: http://www.mvps.org/winhelp2002/hosts.htm

I have Two Scotty's or the main Tabbed interface opens on startup.
This can happen if you have multiple copies of WinPatrol in your Startup list. In the newer versions of WinPatrol I have implemented a quick fix.


Open up the main WinPatrol tabbed Interface.

Click on the Options tab.

You should see a check box that says, ďAutomatically run WinPatrol when computer startsĒ

Just Unclick the box in front of this message.

Now Click it again so the checkbox remains.

This action will remove the multiple copies of WinPatrol in the Startup List and initialize the correct startup setting.
Scotty is barking a number of times but I don't see any alert
What you're hearing is not normal behavior but we have had multiple reports .

The barking appears to be the result of some kind of corruption of the WinPatrol files. What typically resolves the problem is to download and install the newest version of WinPatrol.

You can always download the newest version of WinPatrol by going to our web site, http://www.winpatrol.com/download.html.
WinPatrol doesn't open when I double-click on Scotty
Do you have Multiple Monitors?
We have had reports of problems when Scotty gets confused about where on the screen heís suppose to open. We save the window position when you last closed the tabbed interface and we have had reports of incorrect coordinates. Essentially, it means WinPatrol is opening but you canít see it because itís off the visible screen.
This kind of error occurs most often on systems with multiple monitor configurations. WinPatrolís tabbed interface is open but not on a visible portion of the screen. We do have a script that will fix this particular problem.

Download and run http://www.winpatrol.com/support/winsize.reg If thatís not the problem let me know and Iím sure we can help.
I keep getting repeating File Type changes
It appears you have two programs fighting over the same file type association. I would recommend disabling File Type monitoring for the specific file type that is giving you a problem.

If you're only having problems with a single file type it might be easiest to remove monitoring of that file type. Open up the main WinPatrol interface and click on the File Type tab. Look at your list of file type programs and find the EXT type that is being displayed. Select the program currently associated and then click "Remove".

This will not make any changes to Windows and how it handles file types. It will only tell Scotty not to monitor this particular Extension type.

To disable all File Type monitoring, bring up the main WinPatrol interface and click on the File Type tab. On the upper right side you'll see either a clock image or a blue checkmark above the work "Monitor". Click on this image and set the Patrol Time to 0. If Real-time monitoring is checked, Uncheck it first.

If you don't find your answer here, Email support@WinPatrol.com

Email is handled personally and as quickly as possible. Every effort is made to pick out real Email from spam. If you don't hear back within 48 hours please repeat your request.
Bits From Bill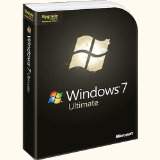 Windows 7 Ultimate Update
Windows 7 Secrets
Windows 7 Inside Out